Biography: Works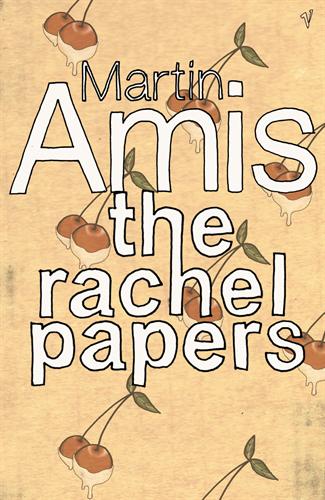 Spanning four decades, twelve novels, seven works of nonfiction, two short story collections, and nearly four hundred reviews and essays, Martin Amis's career already testifies to a lifetime devoted to literature. From the appearance of his first novel, The Rachel Papers (1973), to his most recent book, The Pregnant Widow (2010), Amis has inspired some of the most controversial debates of the contemporary era. His work has prompted new considerations of realism, postmodernism, feminism, politics, and culture, and his personal life has provided fodder for gossip and tabloid journalism.
As is true of anyone whose life has veered into celebrity, such evaluations have not always been civil or reciprocally welcomed. However, they have always been lively, always been edifying, and they continue to confirm Amis's status as one of England's most important living writers.
From the leveling satires of his early period, through the mature flourish of the 1980s, to the ongoing evolution of his latest publications, Amis's career has garnered international attention. His awards include the Somerset Maugham Award for best first novel and the James Tait Black Memorial Prize for biography, and his work is routinely shortlisted for other awards, most notoriously the Man Booker Prize, which he has yet to claim despite his numerous literary achievements.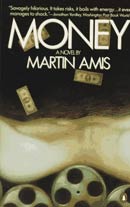 Formal commendations aside, few writers can match the spectacle of Amis's literary ascension during the 1980s. After establishing his name with a series of early comedies and satires that centered upon hip, sarcastic, urban youths — The Rachel Papers, Dead Babies (1975), Success (1978), and Other People: A Mystery Story (1981) — Amis expanded his stylistic and thematic repertoire to produce his masterpiece, Money: A Suicide Note (1984). Twentieth-century literary history stills bears the imprint of this work, which represents for many scholars the commencement of Amis's middle — and decidedly major — period.
Following a collection of essays (The Moronic Inferno and Other Visits to America, 1986) and a book of short stories (Einstein's Monsters, 1987), London Fields appeared in 1989, joining Money as two of the decade's most incisive portraits of apocalyptic anxieties, nuclear fear, and bristling individualism. Indeed, Amis considers these works to form—with The Information (1995) — an informal trilogy.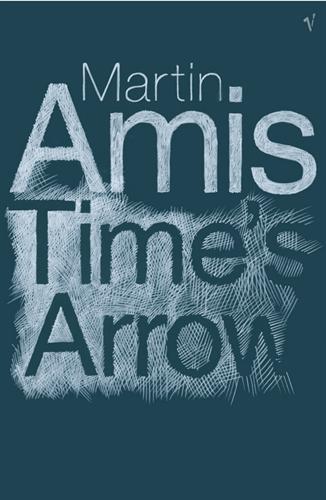 Literary scholars have largely agreed, ranking this triptych of novels among Amis's major productions, a showcase for his distinctive themes, influences, and techniques. Of course such classifications obscure the intervening Time's Arrow, or The Nature of the Offense (1991), a taut yet forceful novel that focuses Nazi atrocities through the structural lenses of reverse chronology and split consciousness.
Such a work also exemplifies the grounds upon which Amis's detractors have often congregated: some reviewers objected to Amis's subjugation of history to style, labeling his efforts artistically callous or indulgent. Like Money, however, Time's Arrow is a technical tour-de-force, a forum for Amis to re-imagine humanist atrocities as well as literary frameworks and forms.
A highly influential, often imitated stylist, Amis has engendered more than his share of literary rivalry. As is true of most authors, Amis has also struggled to maintain the momentum of his major, middle period. Literary history features relatively few W.B. Yeatses or Saul Bellows -- perennial producers of exceptional work, literary longevists. Indeed the author of Yellow Dog bears little resemblance to the author of The Rachel Papers — as one would expect or hope, given the rigors of experience.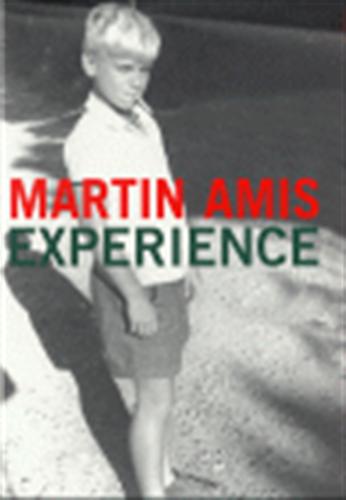 After refining his trademark characteristics and summiting the pinnacle of literary celebrity, Amis took a semi-hiatus from fiction after 1995, inaugurating a transitional period that would ultimately produce his best nonfiction writing. Although two works of fiction did appear — Night Train (1997) and Heavy Water and Other Stories (1998) — the highlight of this most recent period remains his memoir, Experience (2000), a poignant rumination upon the most pressing relationships in his life: those with his father, his mentors and friends, wives and children, and — perhaps most important — his own aging. Significantly, his authorial perspective is divided in this book. Often he peers at the specter of literary immortality, surveying fame; other times he languishes upon lower terrain — mortality, celebrity, feuds. Of course, there remains only one unsettled feud in Experience, and that is Amis's quarrel with death.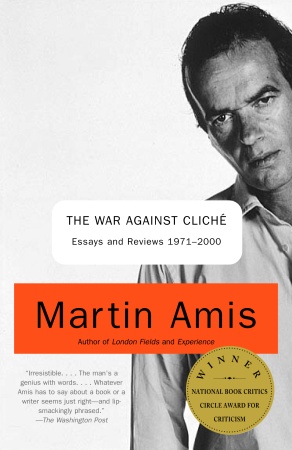 Besides Experience, the early years of the twenty-first century witnessed the publication of two additional nonfiction books: a collection of previously published work — The War Against Cliché: Essays and Reviews, 1971-2000 (2001) — and the controversial political memoir Koba the Dread: Laughter and the Twenty Million (2002), a companion text in many ways to Experience.
Solidifying his reputation as a Man of Letters, Amis also composed some of his most forceful essays during this period, especially following the 2001 terrorist attacks in the United States.
In 2003 he returned to fiction with Yellow Dog, an ambitious work that many people considered to be his least successful novel. Fueling the controversies that his work always seems to inflame, the novel spawned new debates concerning the trajectory of Amis's career, his prodigious talent, and his literary reputation and legacy.
In September 2006 (U.K. edition; January 2007 in the U.S.) Amis published House of Meetings, his most successful novel since The Information (1995). Touching on similar themes as Koba the Dread (2002) -- albeit in a fictional framework -- House of Meetings is a deeply humanist political novella that dramatizes the lives of two brothers and a Jewish girl in the "pogrom-poised Moscow of 1946." The book was widely praised, especially in America, and helped to assuage concerns that Amis's fiction had entered a period of decline while his non-fiction writings had flourished.
In 2008 Amis will publish The Second Plane, a new nonfiction collection.

It will appear on March 1st in the U.K. (April 1st in the US) and collect Amis's numerous essays about the 9/11 and 7/7 terrorist bombings in the U.S. and U.K., the rise of radical Islam, and the war in Iraq. It will also feature the short stories "The Palace of the End" and "The Last Days of Muhammad Atta."

Amis next novel, tentatively titled The Pregnant Widow, is scheduled to appear in late 2008. According to the author, it will be followed by another nonfiction collection, which will be more general in scope, similar to The War Against Cliche and its siblings.
Related Links:
The Martin Amis Page at the Guardian Books Unlimited
The Martin Amis Page at the New York Times (Registration required)
Martin Amis at Wikipedia.com
James Diedrick in Understanding Martin Amis (excerpt) WORD
Sean Matthews on Amis for Contemporary Writers LINK
Richard Todd on Amis for The Literary Encyclopedia LINK
THE INFORMATION ADVANCE
The hoopla surrounding Amis's advance for his novel The Information captivated the literary world for months. Of course, money was only a one part of this controversy; also at stake were Amis's teeth and his roles as friend, father, husband, and author -- as well as his Englishness itself. Here are but a few of the hundreds of articles.
In the Boy, Find the Man WORD
The Guardian, 18 March 1995. By Sally Vincent.
How Amis Signed Up the Demon King WORD
The Times, 13 January 1995. By Valerie Grove.
Martin Amis's Big Deal Leaves Literati Fuming WORD
New York Times, 31 January 1995. By Sarah Lyall.
Portrait: Both Sides of a Good Story WORD
The Guardian, 18 December 1996. By Mark Lawson.
"I'm looking for money. Give me some. Go on. Do it." WORD
The Times, 8 January 1995. Unattributed.